3 AWARD-WINNING AUTHORS BOOK SYNOPSIS

MECCA by Susan Straight
One of The Washington Post's Ten Best Books of 2022. Finalist for the 2022 Kirkus Prize and the 2023 Dayton Literary Peace Prize. One of the New York Times' 10 Best California Books of 2022 and one of NPR's Best Books of 2022. A New York Times Book Review Editors' Choice.

"A wide and deep view of a dynamic, multiethnic Southern California . . . Susan Straight is an essential voice in American writing and in writing of the West." ―The New York Times Book Review
From the National Book Award finalist Susan Straight, Mecca is a stunning epic tracing the intertwined lives of native Californians fighting for life and land.
Johnny Frías has California in his blood. A descendant of the state's Indigenous people and Mexican settlers, he has Southern California's forgotten towns and canyons in his soul. He spends his days as a highway patrolman pulling over speeders, ignoring their racist insults, and pushing past the trauma of his rookie year, when he killed a man assaulting a young woman named Bunny, who ran from the scene, leaving Johnny without a witness. But like the Santa Ana winds that every year bring the risk of fire, Johnny's moment of action twenty years ago sparked a slow-burning chain of connections that unites a vibrant, complex cast of characters in ways they never see coming.
In Mecca, the celebrated novelist Susan Straight crafts an unforgettable American epic, examining race, history, family, and destiny through the interlocking stories of a group of native Californians all gasping for air. With sensitivity, furor, and a cinematic scope that captures California in all its injustice, history, and glory, she tells a story of the American West through the eyes of the people who built it―and continue to sustain it. As the stakes get higher and the intertwined characters in Mecca slam against barrier after barrier, they find that when push comes to shove, it's always better to push back.

MURDER BOOK by THOMAS PERRY

An ex-cop takes on a widespread criminal organization targeting Midwestern towns in this "master class in the craft of suspense" (New York Times) from the author of The Old Man.
When a sudden crime wave hits several small midwestern towns, the U.S. Attorney for the region calls on Harry Duncan to investigate. An ex-cop known for his unorthodox methods, Duncan is reluctant to go up against a widespread criminal organization―but the attorney in question is Ellen Leicester, the wife who left him fifteen years earlier, and to her, he can't say no.
Initially brought in as a consultant to determine if the racketeering is severe enough to require an all-out investigation by the FBI, Duncan quickly finds himself in conflict with a syndicate far more violent than first suspected. As the investigation develops, he begins compiling a "murder book," the notebook in which a detective keeps records, interviews, photos―everything he needs to build his case. But his scrutiny of the gang soon makes Duncan a target. And Ellen, too.
A thrilling and suspenseful tour of crime-addled midwestern towns, Murder Book is signature Thomas Perry, with characters you won't soon forget, crisply-described action sequences, and breathlessly-tense plotting that will keep you racing through the pages.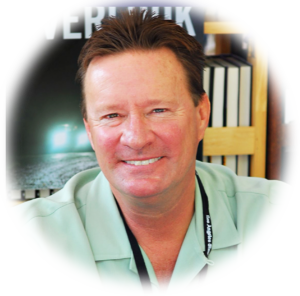 THE RESCUE by T. JEFFERSON PARKER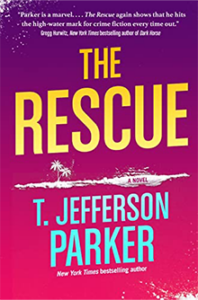 The Rescue is a gripping thriller that explores the strength of the human-animal bond and how far we will go to protect what we love by three-time Edgar Award winner and New York Times bestselling author T. Jefferson Parker.
While reporting on a Tijuana animal shelter, journalist Bettina Blazak falls in love with one of her story's subjects―an adorable Mexican street dog who is being treated for a mysterious gunshot wound. Bettina impulsively adopts the dog, who she names Felix after the veterinarian who saved him.
In investigating Felix's past, Bettina discovers that his life is nothing like what she assumed. For one thing, he's not a Mexican street dog at all. A former DEA drug-sniffing dog, Felix has led a very colorful, dangerous, and profitable life. With Bettina's story going viral, some interesting people are looking for Felix, making him a target―again.
Bettina soon finds herself drawn into a deadly criminal underworld from which she and her beloved dog may not return

.