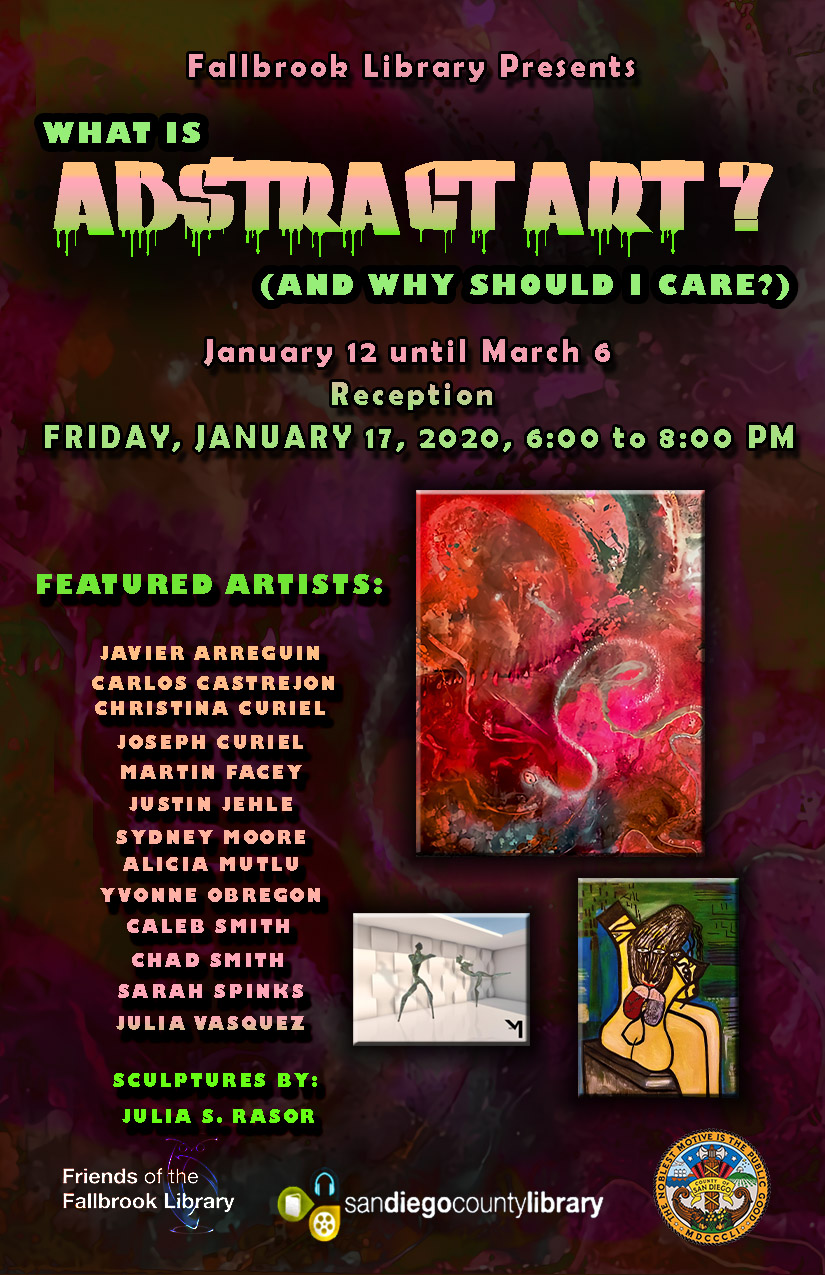 Abstract Art Reception
Please join us for an art reception for " What is Abstract Art?" ( and why should I care?)
Friday, January 17 from 6-8 pm in the Fallbrook Library.
Abstract art cannot always be defined, but one thing is certain, the viewer always has an opinion and that is what makes it important.
The eclectic collection is surprising and delightful. Be prepared to be amazed.
Also featured are Abstract Figurative Sculptures by Julia S. Rasor.
Live music, snack foods and free and open to all.
Come meet the artists, eat light bites and chat with the artists.
124 S. Mission Road